Aquacomet outdoor enclosures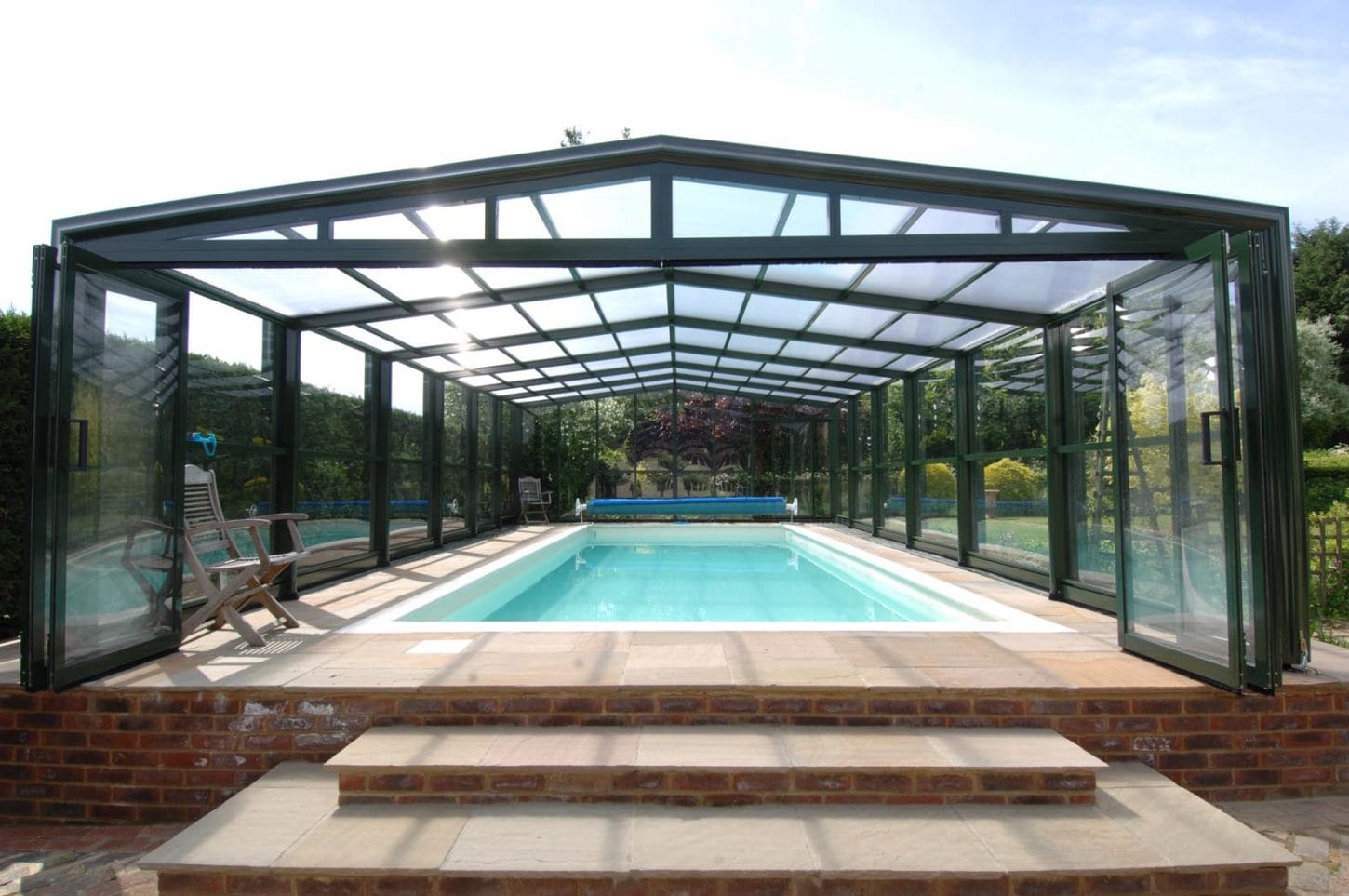 We are delighted to announce a new range of Aquacomet enclosures have been added to our Outdoor swimming pool portfolio for 2017
The new enclosures can be ordered with double-walled or solid transparent polycarbonate sheets.The glazing and the profile system distinguish Aquacomet Sun,Aquacomet Sky and Zenith type enclosures.
Aquacomet products abound in technological solutions offering comfort and safe usage. We offer an unmatched range of models to our customers in Europe – you can choose from more than 20 types of pool enclosure, 14 pool models and 9 different types of shading pergolas. We have many products with patented solutions only available at our company.
Installation can take up to one week dependent on size and type of cover as well as the weather conditions.
Our engineers will need access to a mains outlet to plug in power tools.
Although the enclosure is a large structure, it does not require deep foundations. The existing patio is usually acceptable as long as it is relatively smooth and has a 150mm reinforced concrete base to allow the enclosure to be anchored down properly. Any surface unevenness can be a maximum of 5mm/m.
Swimming pool enclosures are gutter free so you will have water running off the roof onto the surround paving. It is advised that a slight fall away from the pool is included in the paving to allow water to run away from the enclosure cover rather than into it and subsequently into the swimming pool.
Once installed, our team of engineers will run through the operation of your new enclosure and answer any questions you may have. Your enclosure will be left clean and the area tidy.