Catalina Swim Spas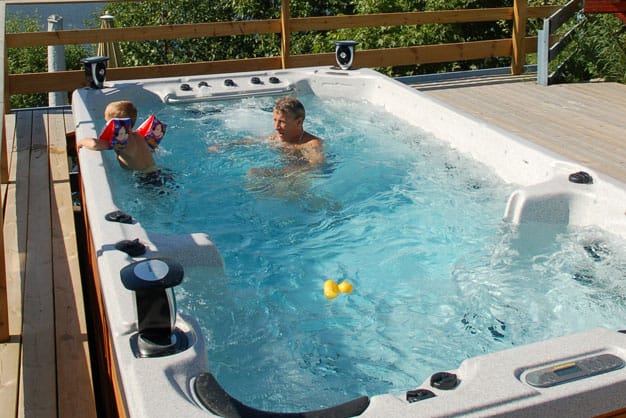 Relax and swim in a Catalina Swim Spa. Catalina have perfected the art of combining the healing power of warm water, massage therapy and exercise which means that Catalina can offer you some of the most advanced and beneficial Swim Spas and Swim Trainers on the market.
A Swim Spa is spacious and very versatile and suitable for all the family.
From an evening swim to water aerobics to Olympic training,Catalina Swim Spas are designed to meet your requirements. A Swim Spa provides the ideal training environment for athletes and casual swimmers alike.