Certikin Infinite Lining- a 21st Century swimming pool refurbishment made easy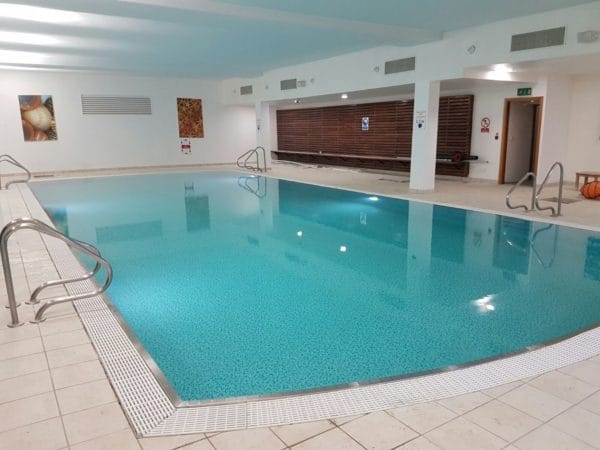 Whether you are in involved in a large Leisure Complex,outdoor Aqua-park, 5 star hotel or own a residential swimming pool Certikin Infinite Pool lining systems are a practical modern choice for swimming pool refurbishment
Certikin's Infinite On-Site Lining service continues to go from strength to strength, both in terms of level of service and installation ability to the depth of quality in
the materials we use.
Now firmly established in this market, Certikin's ability to install a lining system into any pool and any environment speaks for itself, with a very wide variety of installations successfully completed, from basic balance tanks, to standard and complex domestic pools through to full commercial size installations.
Our material range continues to advance and is of the highest quality. Our supply partners are some of the finest PVC manufacturers in the world and continue to excel themselves in terms of development and quality standards. All materials sourced are certified for use in domestic and commercial applications, being KSW and CE certified – they meet all current European requirements for swimming pool installation – and in particular, all of our anti-slip membranes, plain colour or printed, are manufactured to DIN EN 51097 Cat C standards.
The choice of colours and patterns includes all of the classics, but also includes new and adventurous options such as our exclusive Pearl White, Pearl Black,Tropical Mosaic and Lagoon. We have also developed our range of patterned anti-slip membranes so that our French Mosaic option has a complementary and matching anti-slip membrane in order to offer an all over tiled effect finish-as used by the Radisson Hotel Group in Ireland
Product Features:
Installed by Certikin qualified engineers
10 year pro-rata guarantee at pool temps of up to 90F (32OC).
Fully certified materials – suitable for any installation.
High quality printing with a multiple lacquered protective surface – offering the highest stain, discolouration and abrasion resistance.
UV Stabilised – acceleration chamber tested.
Ideal for both new and re-furbished pools (including concrete, cement render, steel, aluminium, timber and fibreglass) – note: fittings must be liner fittings.
Suitable for domestic and commercial applications.