Indoor Swimming Pools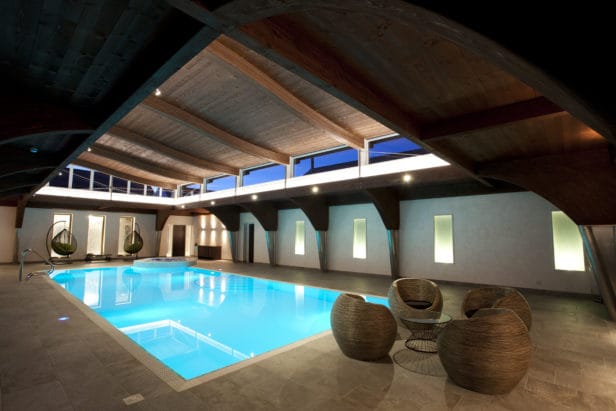 "Proteus Personalised Luxury"
Our residential indoor pool package combines design, elegance and style, to offer a level of quality normally found in 5 star hotels and spas. The "Proteus" pool transforms a natural resource, water, into a creative energy that fuels enjoyment and pleasure and fosters a strong sense of well-being.
A perfect environment for the whole family to enjoy, the benefits of owning your own pool are enormous, giving you a space to exercise, energise or simply relax with your family.
Design & Specification Process
To make your pool selection easier, we offer a Bronze, Silver or Gold design specification, which can be then tailored to suit your requirements. Our packages represent amazing value, and start from only £30,000. Each design & specification package includes everything needed for the complete indoor leisure suite, including retractable recessed pool covers, pool water heating, pool hall heating and dehumidification.
Trouble free installation
We can help with all aspects of planning and design, working alongside your architect and builder to ensure a trouble free installation. With over 20 years experience in design and project management, a total of 40 years combined installation experience, a unique "Proteus show pool" to let you feel and touch the quality of our product, we offer new and existing customers a level of service unequalled in Northern Ireland.